Test Analyst Syllabus 2012
Test Analyst Syllabus 2012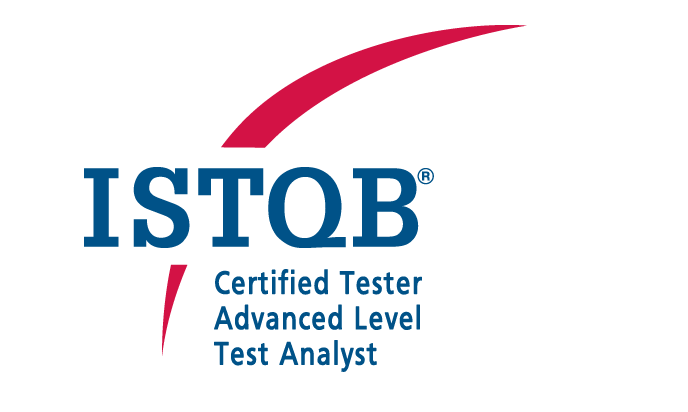 The ISTQB Advanced Level Test Analyst Qualification
furthers testers' knowledge, expertise and skills in test analyst issues. These issues range from selecting the right technique and domain testing to producing test documentation. Successful exam takers can pursue career options as Quality Assurance Specialists, Software Testers, Test Analysts, Test Leads and Test Managers.
Given how the examination's material concerns complex, intricate software testing projects, it's advisable for all exam takers to have had prior professional development in the field of testing.
Advanced Test Analysts Know How to:
Perform the appropriate testing activities based on the software development lifecycle being used.
Determine the proper prioritization of the testing activities based on the information provided by the risk analysis.
Select and apply appropriate testing techniques to ensure that tests provide an adequate level of confidence based on defined coverage criteria.
Provide the appropriate level of documentation relevant to the testing activities.
Determine the appropriate types of functional testing to be performed.
Assume responsibility for the usability testing for a given project.
Effectively participate in formal and informal reviews with stakeholders, applying knowledge of typical mistakes made in work products.
Design and implement a defect classification scheme.
Apply tools to support an efficient testing process.
Advanced Level Test Analyst Contents
Advanced Level Test Analyst Exam Structure
The Advanced Level Test Analyst certification exam is conducted on a tablet, held in English and in the multiple-choice format. Exam takers have to answer 60 questions; each question has one correct answer and the passing score is 65%. Exam duration is 180 minutes for native English speakers and extends to 225 minutes for non-native speakers.