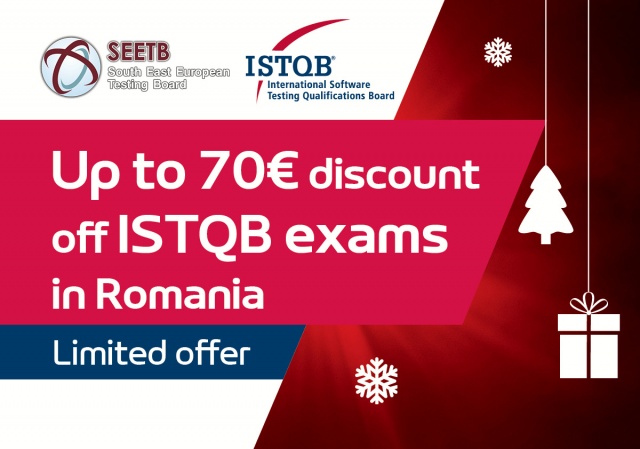 Christmas is coming soon and we've already prepared our presents.
This December, take advantage of our Christmas Flash Romanian sale and
get up to 70€ off
when you register for any ISTQB exam at SEETB!
60€ off the price for the ISTQB Foundation Level exam

70€ off the price for ISTQB Agile Tester Extension and all types of Advanced Level exams
Sign up and pay
before December 31
to get the discount – ...