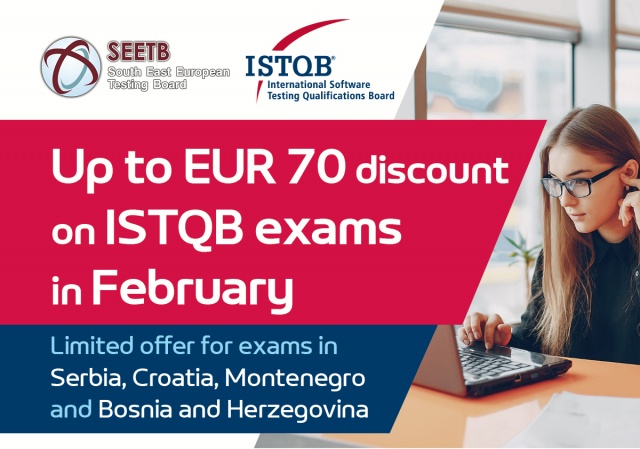 Winter may not be over yet, but we're already craving some warmth – which is why we decided to warm up with a generous exams discount!

This February, take advantage of our Late Winter sale and get up to 70€ off when you register for any ISTQB exam at SEETB in Serbia, Croatia, Bosnia and Herzegovina or Montenegro!

• 60€ off the price for the ISTQB Foundation Level exam and ISTQB Agile Tester Extension
• 70€ off the price for all types of ...