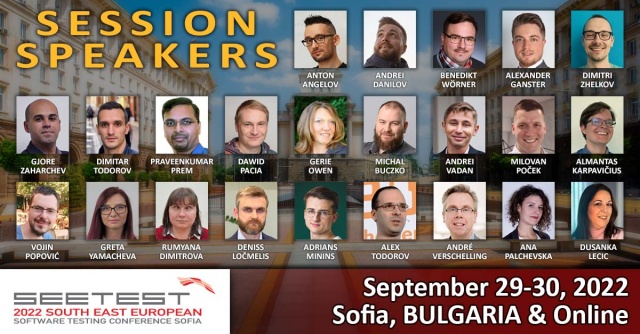 We are very proud to present to you all our session speakers on the second day of SEETEST 2022!

September 30 will include 20 Sessions organized in four tracks, and on various topics from speakers from around the world, carefully selected by our Program Committee.

To celebrate them, we are giving you a special discount code for 15% off Hybrid & Virtual tickets if you book before August 15! To get the discount, use special code SPKR at checkout.
Take a ...