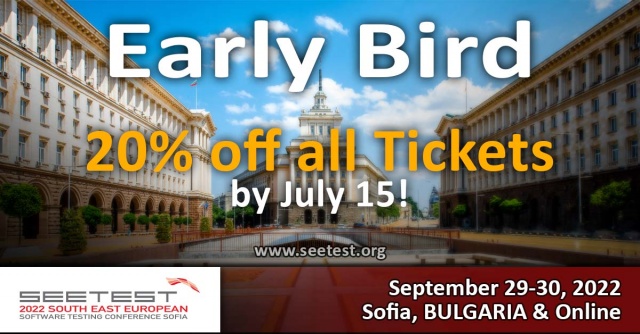 Time is running fast and the Early Bird campaign is already nearing its end – only ten days left for everyone who wants to take advantage of the 20% discount!

This campaign includes all kinds of tickets – Hybrid, Virtual and Course tickets and will be running until July 15 – so not much time left.

Don't miss two days of inspiring talks, world-known speakers, tons of networking opportunities… and of course our Social event, because we also like to ...